Liquid rubber roof coatings are popular for several applications. They're durable and generally easy to work with, and they come in several styles so that there's something for just about every need. When it comes to choosing the right materials, it can be helpful to take the time to get to know all the options a little better. To help with that, here are some things to consider when thinking about using liquid butyl rubber roofing.
Usually, a liquid butyl rubber roof is fairly simple to install. Some people can do it in an afternoon or a weekend on their own, while others might enlist the help of professionals. Liquid roofing is great because it's easy to work with and goes on much like paint. Instead of having to lay sheets and protective membranes and then seal all the seams, liquid offers a much simpler application.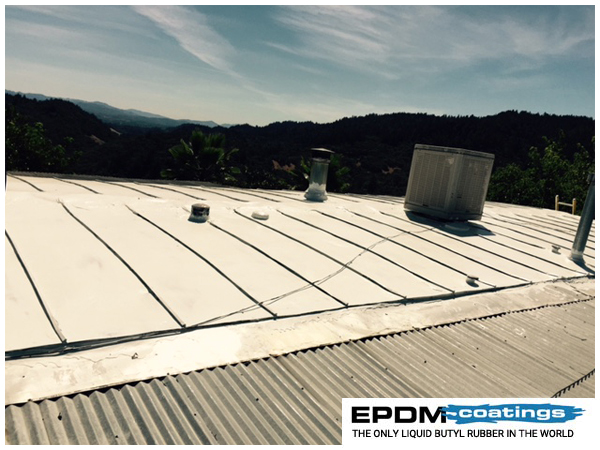 Liquid roofing is also durable and flexible, which means it can hold up to a lot more than the average roofing material. Plus, it's lightweight, so it doesn't add a lot of pressure to the ceiling or roof structure like some materials would. It helps prevent moisture from seeping into the roof and can even help with ponding water resistance so that no water gets in, even if there's a puddle on the roof for a week.
And of course, you can't forget how butyl coatings reflect as many as 80-90% of the UV rays from the sun, so they are more eco-friendly and help keep heat from building up in and on the roof.
There aren't as many disadvantages to consider with this type of product, but there are a couple of things to keep in mind. Liquid butyl rubber roofing is harder to spray on, but that's where professionals come in handy. If you choose a spray-on roofing product, be sure to mind cleaning the equipment well. The only other real disadvantage is that there's a lack of color stability but usually people installing these roofs aren't looking for a custom color or finish.
All in all, liquid butyl rubber roofing is a great product with many benefits and useful applications. Make sure that you explore all the options that you have for roofing to get the best finish, no matter what type of rubber roofing that is. You'll have a durable roof that will last for up to 20 years or more, and that's just the start.