Below are some pictures of what a flash coat looks like. Notice that it is so thin you still see the original roof through the light coating of RvRoofMagic.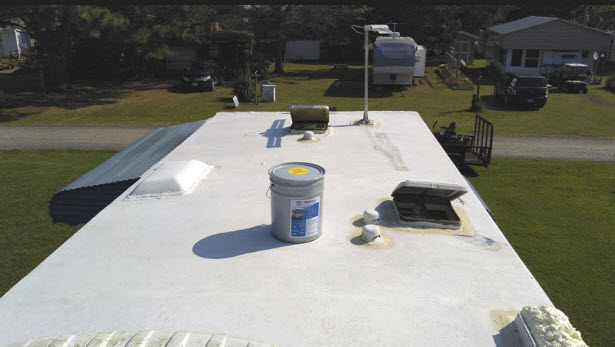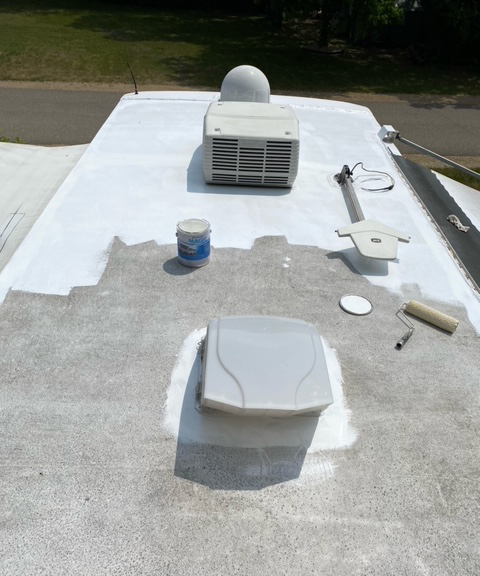 The purpose of the flash coat is to prohibit too much of the solvent from being absorbed into the epdm rubber. This light coat that many times will dry within an hour will block any additional solvents from being absorbed into the rubber.
If you do not first apply a flash coat you run the risk of too much solvent being absorbed which will cause the coatings to swell. This will cause additional days in the time it will take to reduce in size.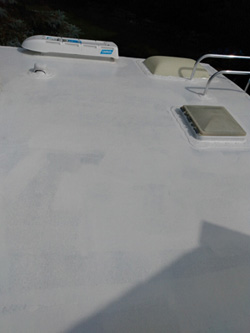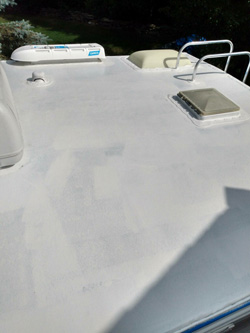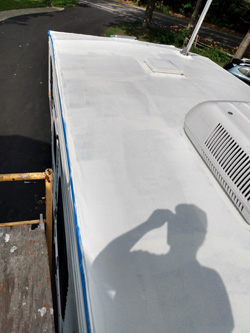 EPDM roofs are the only roof that require a flash coat. We have seen many customers apply over and EPDM roof without a flash coat but we suggest to err on the side of caution and apply the flash coat. As previously stated, the flash coat does not require putting down extra material. You may also want to check to see if original epdm roof is glued down to the original this may also cause the original epdm to swell up and have ripple effect regardless of what coatings you use which may or may not settle down.