Existing EPDM roof was leaking. No visible signs of the leak. Prep work consisted of application of SeamTight along the seams prior to the application of the Liquid BUTYL Rubber. Product was applied at the rate of 230-250 sq ft per 5-gallon pail. Here are some photos of the job we did with your product. Thanks !
Best Regards,
Bluefin Exteriors, LLC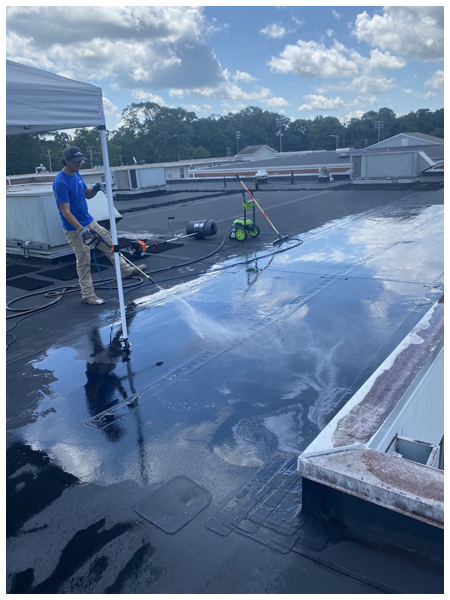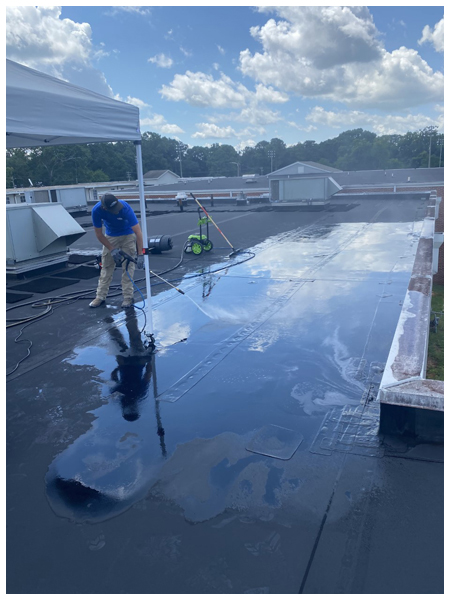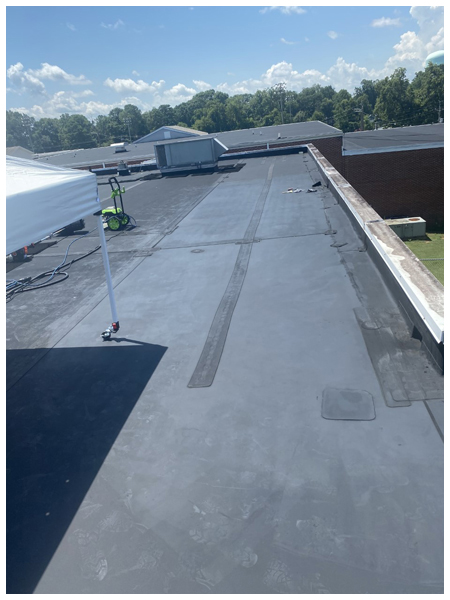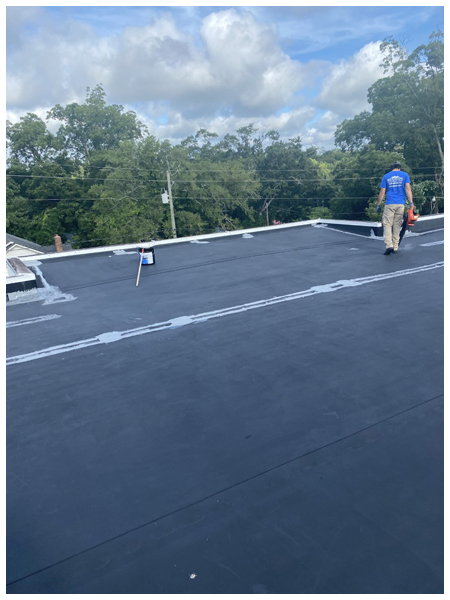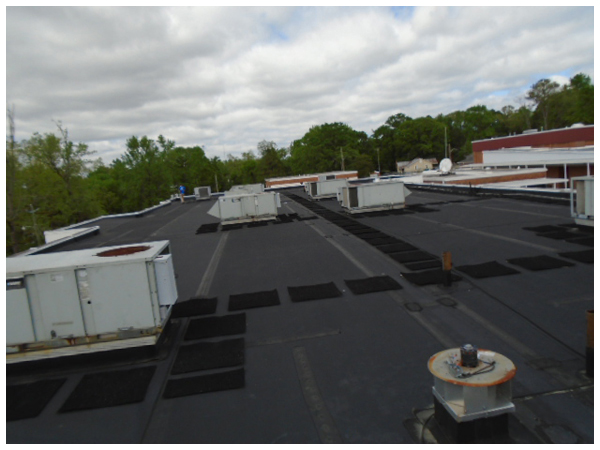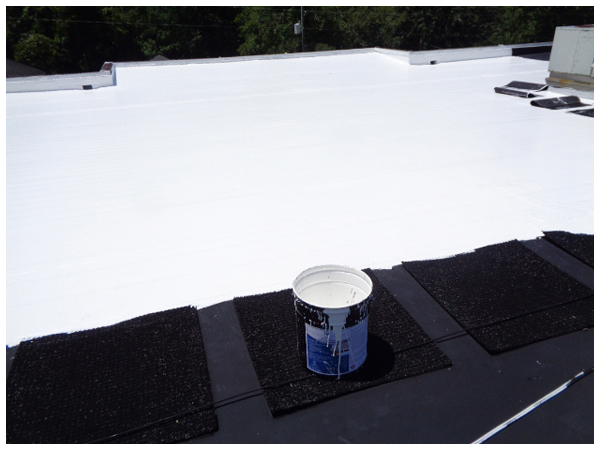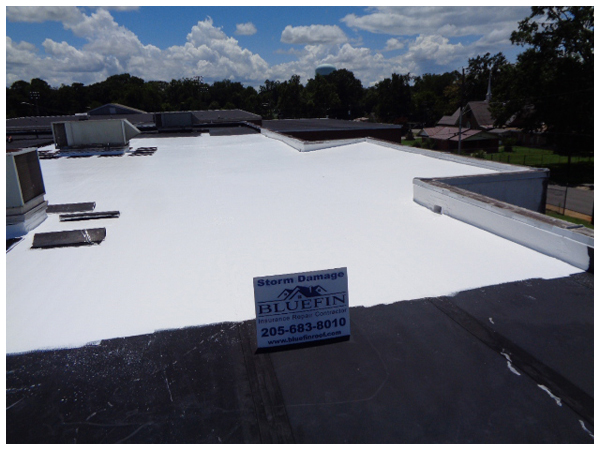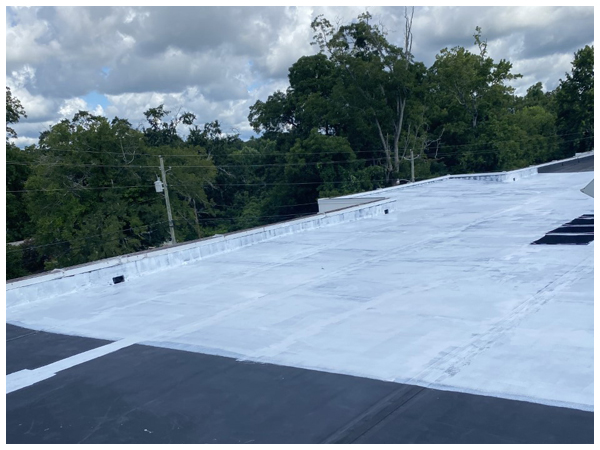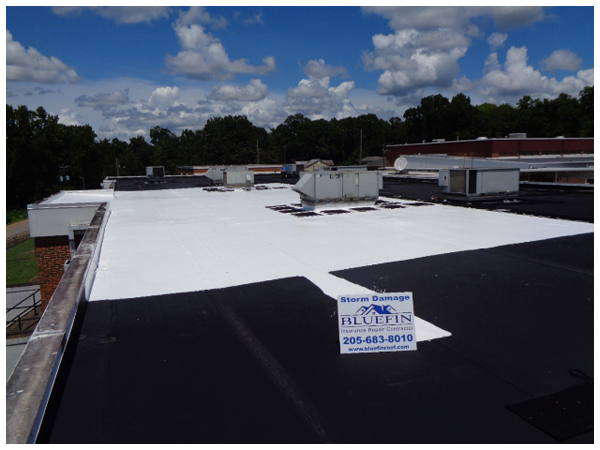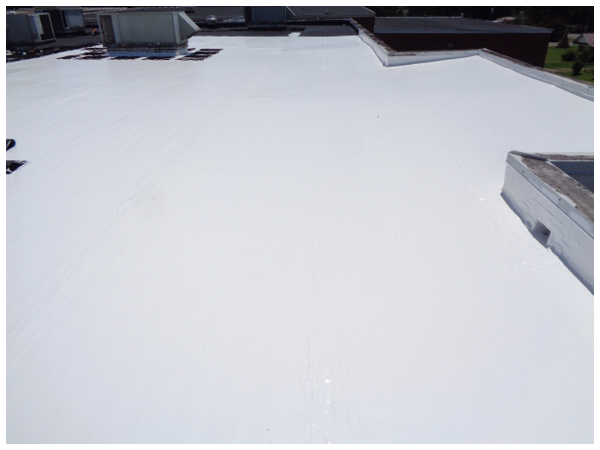 Thank you for your product. It turned out to be all you said it was and more. Now I am thinking about using on my new deck on my cabin in the Sequia mountain range.
These pictures (attached files) show you the 355 sq. ft. deck before application and after. The deck was covered with role roofing (which leaked). You can see that I applied a few gallons of cheap white elastomeric patch mostly to level it out where the roofing overlapped and then top-coated it with your Butyl Liquid Rubber. More than satisfied with the outcome and the ease of use. This house is nestled on a hillside which is approximately 15 miles inland from the ocean.
Terry B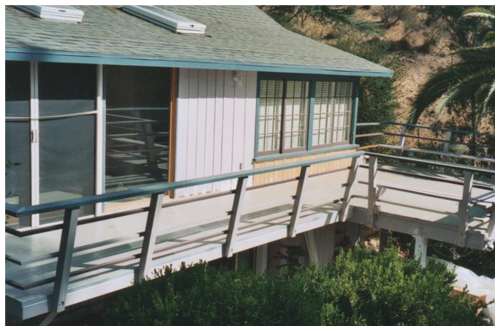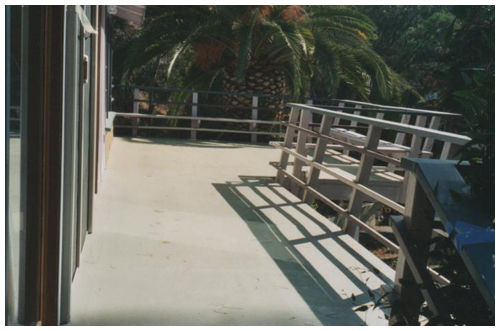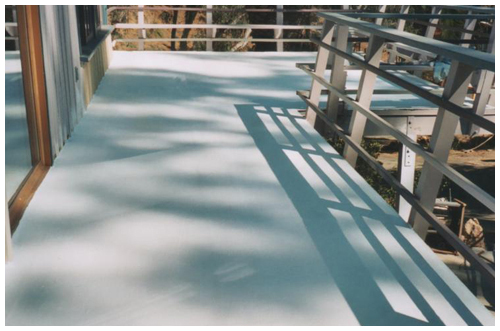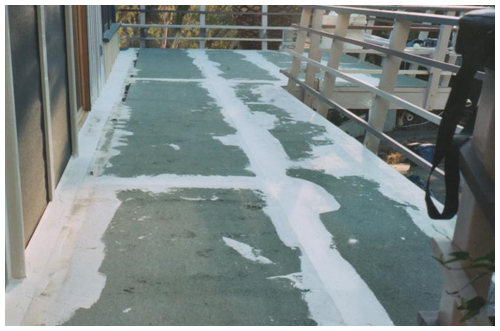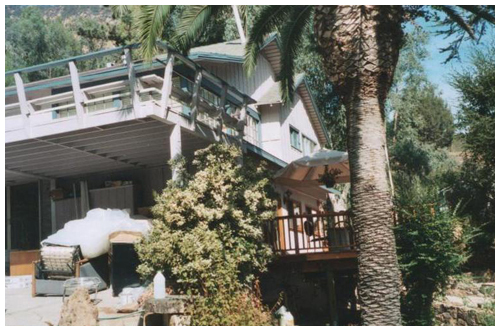 I received the gallon of our product today, thank you. I just wanted to let you guys know, if you do not already, your product works EXTREMELY well for sound deadening on plastic. We have tried different products but found our solution. I am not sure exactly what kind of plastic it is (pictures attached). They are the covers for my bike. I applied one really thin coat, let it cure over night, then applied a coat approximately 5 - 7 mm, and then just let it sit for two days.
It got rid of all the rattling (vibration noise) in those covers.
Its awesome! Thanks again.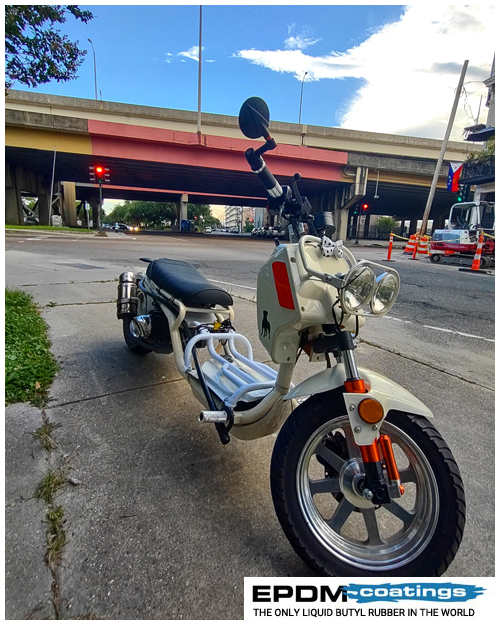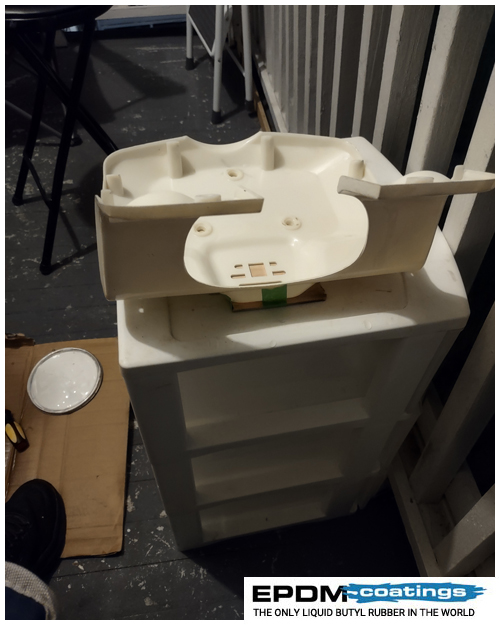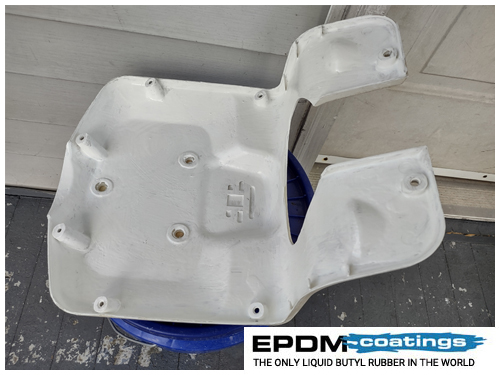 Hi Lenny, I recently ordered and used the product to reseal my roof and it worked out extremely well. See attached pictures. We used your seam sealer around the sides and on some of the seams that my neighbor put down and that stuff is the bomb. It really made a nicely prepared surface for the butyl liquid rubber. Yours was the best product all around after reviewing your site in detail. I am an engineer so when I saw it was ASTM certified that sold me. I will be telling my colleagues
Great product,
Thanks, Jeff Stuecklen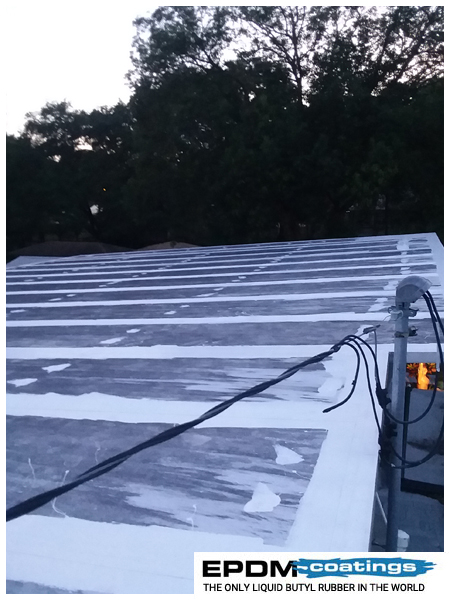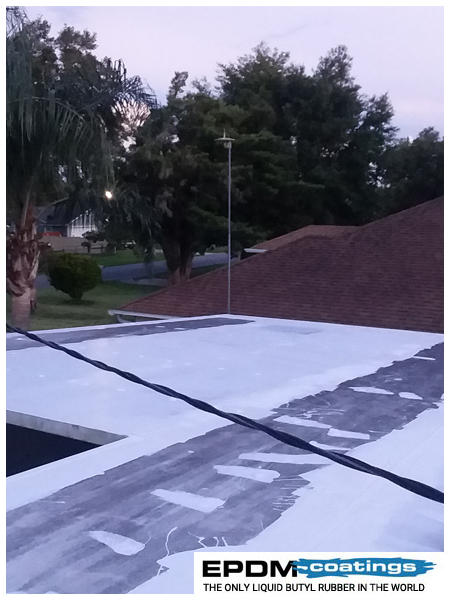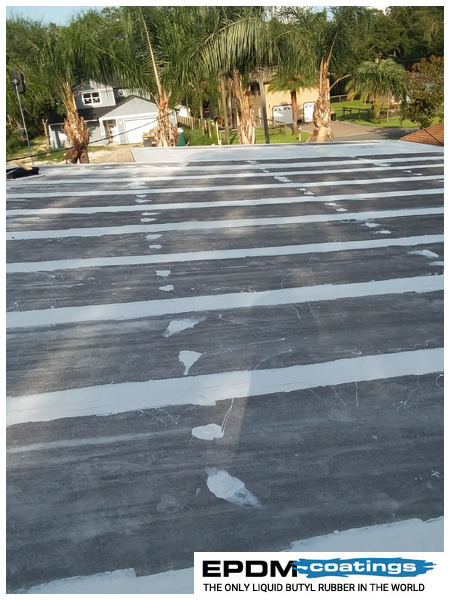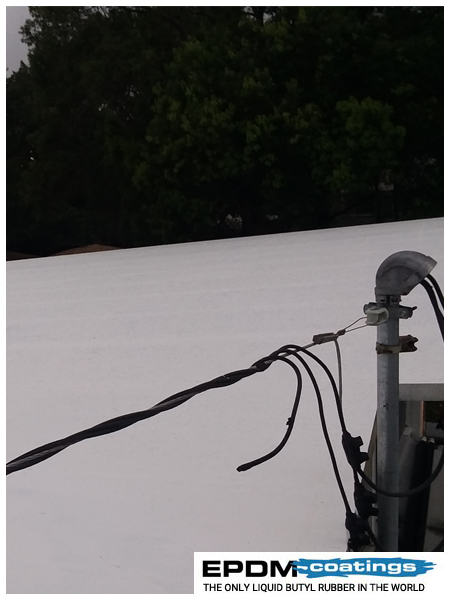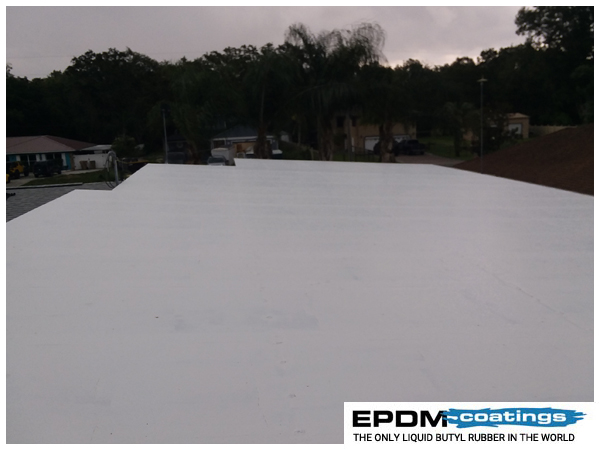 Here the previously sent email with photos of product usage. If I could still get the $25 promotional rebate. I used your product and it worked beautifully! If I can do it, (a 62-year old lady) anyone can do it.
A roofer had said it would take $5000- $8000 to replace the patio roof in order to stop the leaking because it was not installed properly. I do agree that it will eventually need a new roof over it or replaced but wanted to extend its life until the entire house roof is replaced. My neighbor also will be buying from your company. You folks were very patient with me I did ask a lot of questions.
I followed your steps carefully and we had rain - NO leaks First time in a long time! Not a drop when before it was coming in from 2 of the seams.
Great stuff!
Anna in Florida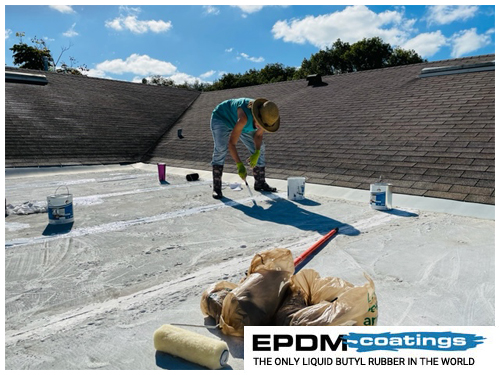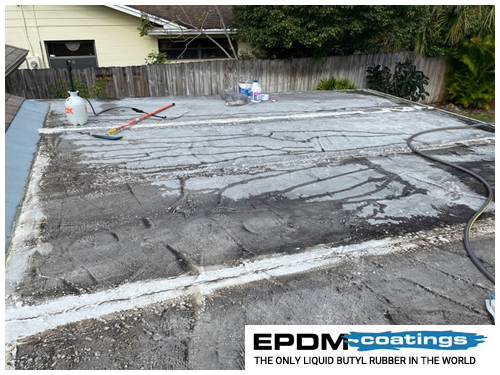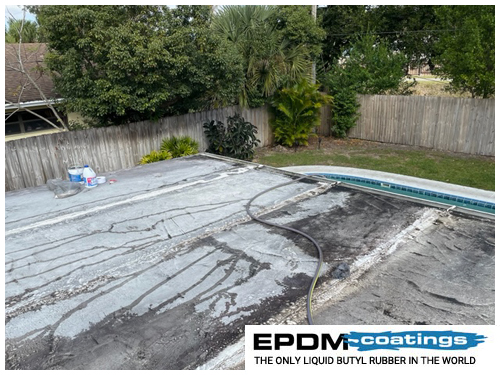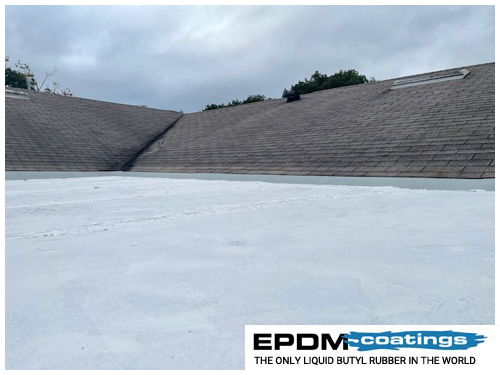 Here are some before during and after pictures of our roof. As you can see the seams were really bad. We applied the tape around the perimeter and then applied the Butyl Liquid Rubber. It is now about 6 months since the application and it turned out great. The product did everything it said it would. Excellent support staff as well.
Henry C
Pittsburg, PA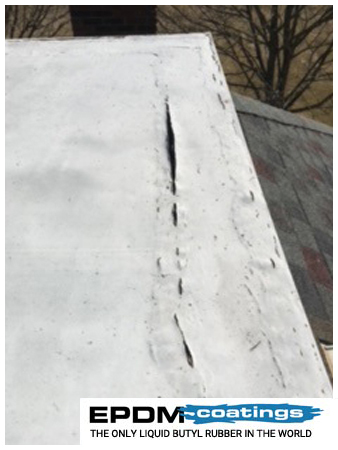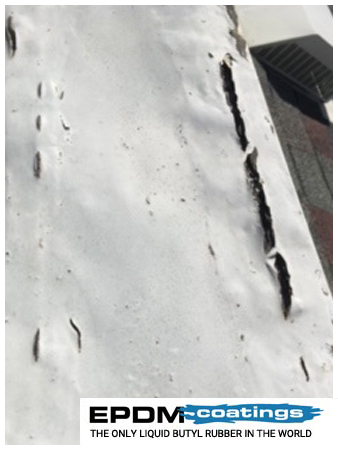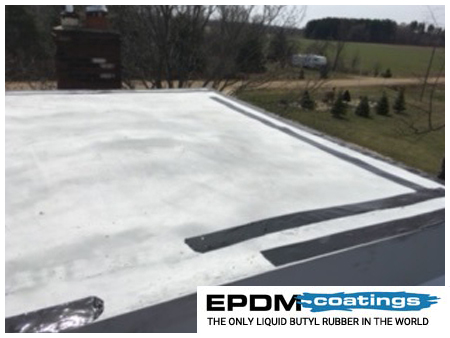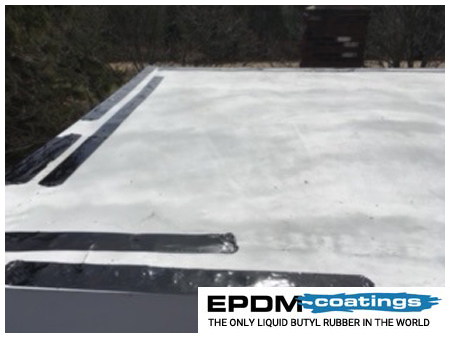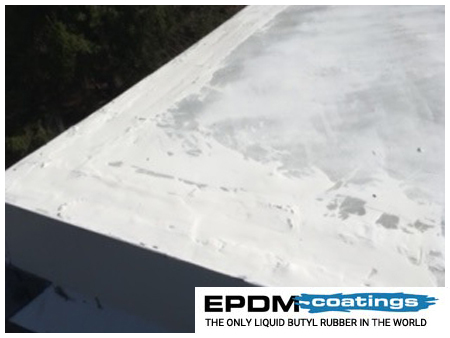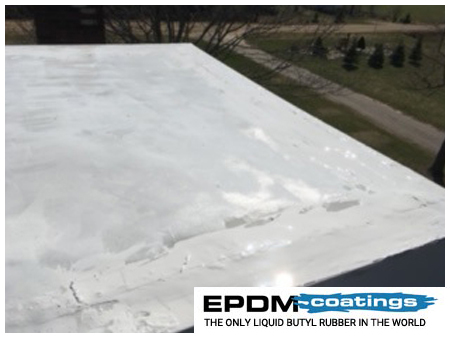 Customer has an existing epdm roof that was giving them problems for years. They decided to coat both underneath and on top of the epdm roof. In addition they ran the butyl tape down along the seams prior to the application of the Butyl Liquid Rubber. We followed up with the customer 15 day later. They told us three days ago a storm went thru and this was the first time they did not need a bucked inside their warehouse. What was interesting is that the water leak occurred approximately 25 feet away from where it was getting into the building.
Thank you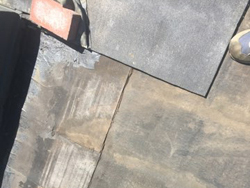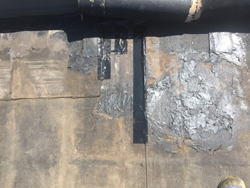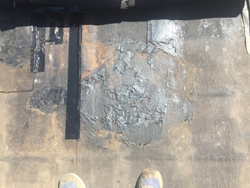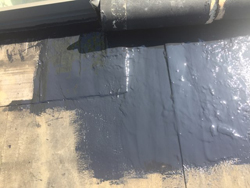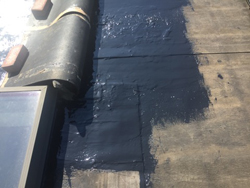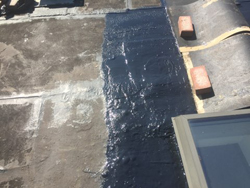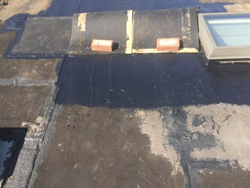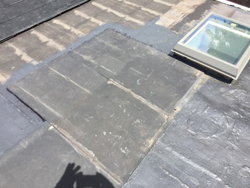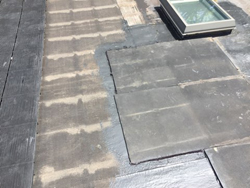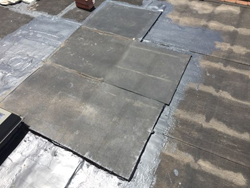 Hello all at EPDM coatings
Well it fixed the leak never found out where it was but finally leakproof one coat of the Butyl Liquid Rubber
Thank again

Tim
Bend Oregon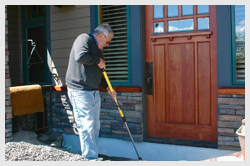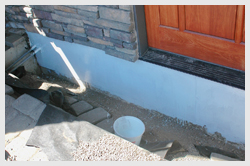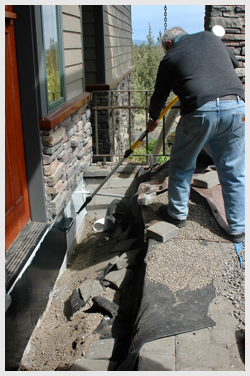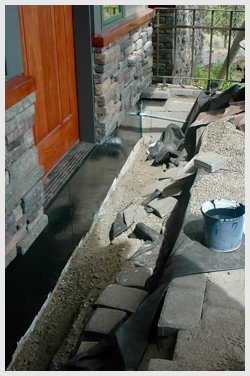 I was able to quickly find the 2 pictures I took after I patched the roof. I will continue to look for the before pictures, We have a flat roof with a channel down the middle that leads into a drain pipe system that has been our weak point area all along. Then we installed a sky light which was like adding gasoline to a fire. For years I was blaming the sky light that we installed. We even replaced portions of the sky light and sealed around it many times. We added more tar on top of tar but still leaked Then I decided to buy the Butyl Liquid Rubber liquid rubber product. Your instructions emphasized to remove lose gravel and clean the dirt away. I used a leaf blower to blow away the dust, man what a dust cloud. That when I was able to expose alligator type cracks in the tar that were not visible. So with the Butyl Liquid Rubber product I was able to bond the EPDM rubber mat material to the stone and tar part of the roof. This year I intend to attack (seal) those cracks by extending the EPDM coating further down the channel and up the sides
Thanks for having this product on the market
Tom Pituch
Property Manager
Christ the King Lutheran Church
Twinsburg, Ohio 44087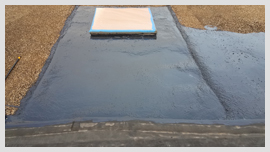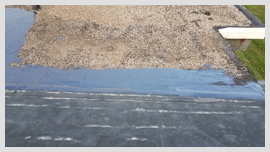 Two pictures are the before and then after using your product Liquid Butyl Rubber. Very pleased with the way it turned out! And also the shipping sure came quickly. Have a great and safe day!
Bob, Sally H.
Yuma AZ