To Repair Rips & Tears on Sheet Rubber
Make a round or oval cut around damage and remove piece.
Use removed piece as a pattern to cut a replacement patch from new rubber.
Re-glue any loose edges where damaged piece was removed using contact cement.
Use scissors to trim approx 1/16 from edge of new patch from 2.
Glue trimmed new patch into cut-out using contact cement. A gap will remain between patch and existing rubber.
Clean new patch plus 4 inches around it by wiping area with paint thinner, xylene or lacquer thinner.
Fill gap with Rubex caulk. Apply a raised bead to allow for shrinkage. Let caulk cure overnight.
Brush apply one coat of Liquid Butyl Rubber over patch and 2 inches beyond. Repair may be reinforced with polyester fabric if desired.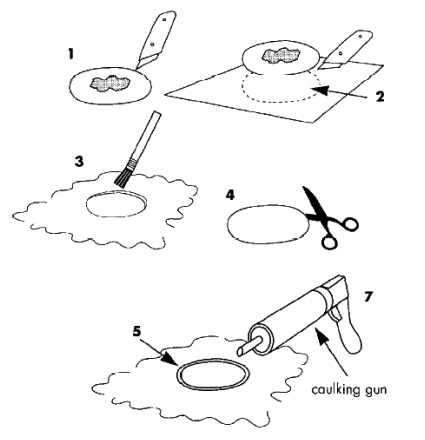 The above procedure results in a low profile. Seamless repair with identical weathering properties of original roof.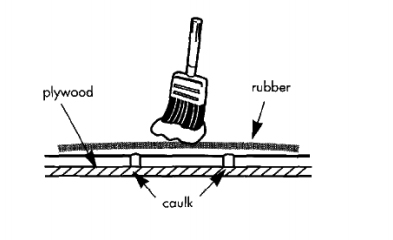 | | |
| --- | --- |
| Time needed | 1-2 hours depending on size of damage |
| Liquid Butyl Rubber | Dry time to 2-3 hours |