The Best Contractor EPDM Coating Tips

Contractors PLEASE CLICK HERE to add your name to our directory. Quite often our customers inquire about applicators. YOU MUST HAVE PROVEN, SOLID EXPERIENCE WITH BOTH SPRAYED ROOFING PRODUCTS AND SPRAY EQUIPMENT.

Commercial Roof Repair - Liquid Rubber Coatings

Target Your Metal Roof or Flat Roof to Cut Costs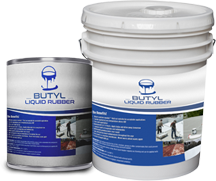 As a manufacturer of specialty aftermarket coatings, you can be assured only the best materials are offered for your residential or commercial roofing needs. Remarkable advancements in roof-coating technologies have provided the industry with the necessary tools to increase the life spans of commercial roofs and avoid costly replacements or expensive tear-offs. Aftermarket coatings are meant to economically extend the life of your existing roof. You will certainly save a tremendous amount of overhead expenses by keeping your present commercial roof in good repair.
Commercial Roof Restoration That's Budget-Friendly
Almost all commercial buildings with metal roofs have trim deck, clip lock, or similar type profiles. Your roof is exposed and vulnerable to various weather conditions, such as acid rain. All kinds of elements can cause your roof to expand and contract, eventually leading to considerable damage that will require the expert experience of a roofing company that is fully qualified in commercial roof repair and restoration. For answers to specific questions not addressed on the website, please have your roofer give us a call.
Comparison of Commercial Roofing Materials
Commercial roofs vary from small business offices to large industrial manufacturing plants. Most roofs are either flat (low slope) or pitched.
Commercial Flat Roofs and Commercial Pitched Roofs
The most common material used for pitched roofs is metal or shingle installation. You will find that commercial flat roofs have obstacles that pitched roofs don't, such as large air conditioning units and building ventilation systems.
TECHNICAL INFORMATION & PHYSICAL PROPERTIES
Metal
Applying one single coat of Butyl Liquid results in a 20-mil film. Primer won't be needed, even if the metal has mild corrosion. When working with thermoplastic and rubber, or repairing delaminated seams, stop all embrittlement of Hypolon, resurface damaged flashings in place, and use single-ply EPDM to recoat.
Urethane Foam
One coat will protect the foam from UV deterioration.
Asphalt-Based Coating
Butyl Liquid Rubber is widely used for Mod Bit/Built Up and Asphalt based roofs. Depending on the roughness of the roof, you can get anywhere from 50 sq. ft per gallon on a smooth roof to 35 sq. ft on a rough surface. For alleigatoring roofs, we suggest our seam compound to fill in large gaps prior to the application of our Butyl Liquid Rubber
Concrete Repair
Butyl Liquid Rubber can seep into fissures at joint areas between new and old concrete. Our product penetrates into surface pores except when concrete has a trowel finish or surface pores have been first sealed with a primer. Tiles and rain gutters (produced from adobe-type or concrete materials) can be effectively waterproofed with the product.
Flashing and Repair
Form the roof-to-wall flashing with EPDM rubber coatings that have been reinforced with polyester fabric. Mechanical fasteners aren't needed. This method can also be used to repair bridge cracks and reinforce weak areas.
Industrial and Commercial Uses of EPDM Rubber Coatings
Steel Siding
EPDM liquid rubber is the best product for recoat and roof leak repairs on steel roll-formed siding when there is corrosion at the bends. When the one-coating system of rubber is applied, there is no need for any corrosion-inhibitive primer.

Fabricated Steel in Saltwater Environments
Support structures, tanks, and cranes at dock facilities often have higher corrosion rates due to exposure to saltwater. Saltwater has no effect on Butyl Liquid Rubber and this makes it excellent for marine environments.
Steel Storage Tank
EPDM rubber coating effectively protects ground-level or elevated steel storage tanks. Cathodic protection, surface condensation, and temperature stresses between shady and sunny areas will not negatively impact the EPDM coating.
Marine Uses
Leaks on boats, ships and barges can be effectively repaired with Butyl Liquid Rubber. It features excellent water and salt resistance, extreme temperature tolerance, ultraviolet stability, along with good flexibility.
Concrete Spill and Pipe Containments

Concrete pipes are effectively protected against saltwater corrosion when the product has been applied. A coating of Butyl Liquid Rubber will tolerate very high temperatures and strong sunlight exposure.
Corrosive Environments
Many industrial operations use various acids and these can cause corrosive environments. Hog and poultry operations often produce high amounts of manure which also create similar corrosive conditions. Rapid deterioration of steel and many other construction materials can be prevented in these environments when our Butyl Liquid Rubber coating has been applied.