Featured Customer Testimonials

Audio Testimonials:
What Our Customers Are Saying!
Here the previously sent email with photos of product usage. If I could still get the $25 promotional rebate. I used your product and it worked beautifully! If I can do it, (a 62-year old lady) anyone can do it.
A roofer had said it would take $5000- $8000 to replace the patio roof in order to stop the leaking because it was not installed properly. I do agree that it will eventually need a new roof over it or replaced but wanted to extend its life until the entire house roof is replaced. My neighbor also will be buying from your company. You folks were very patient with me I did ask a lot of questions.
I followed your steps carefully and we had rain - NO leaks First time in a long time! Not a drop when before it was coming in from 2 of the seams.
Great stuff!
Anna in Florida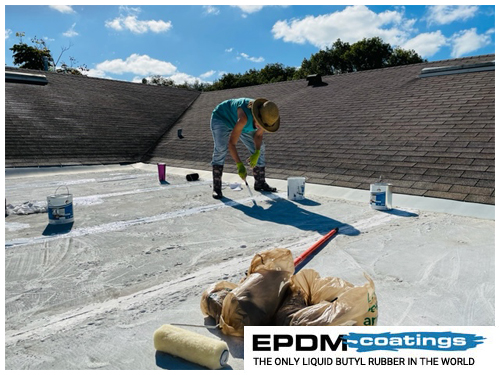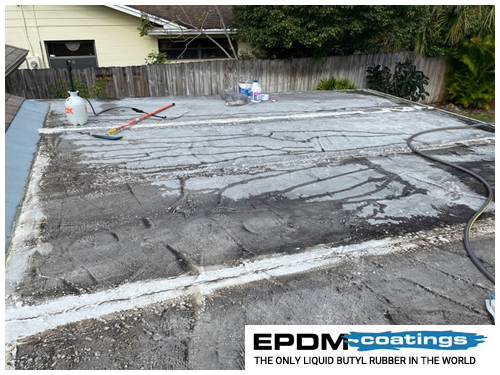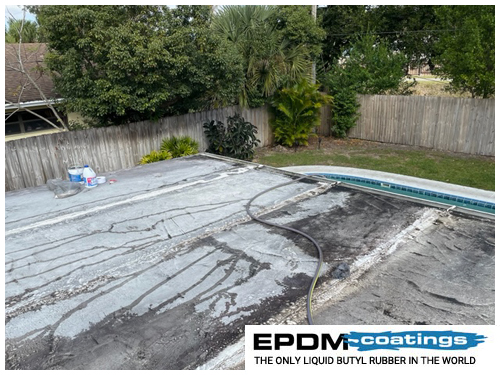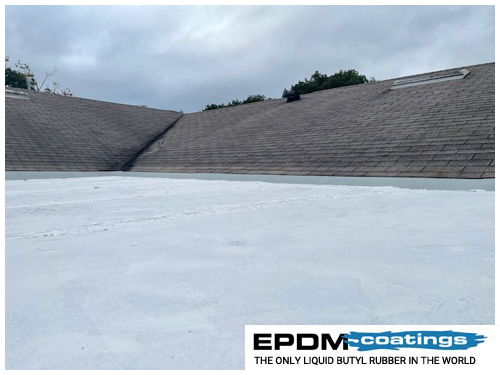 Here are some before during and after pictures of our roof. As you can see the seams were really bad. We applied the tape around the perimeter and then applied the Butyl Liquid Rubber. It is now about 6 months since the application and it turned out great. The product did everything it said it would. Excellent support staff as well.
Henry C
Pittsburg, PA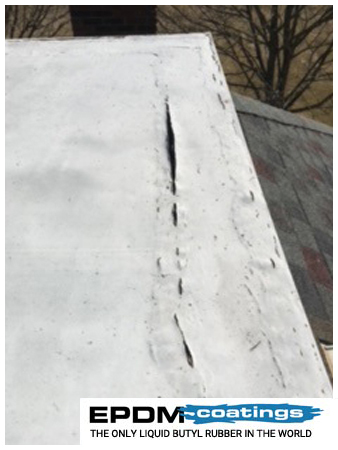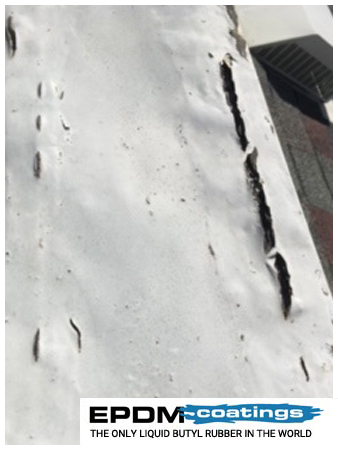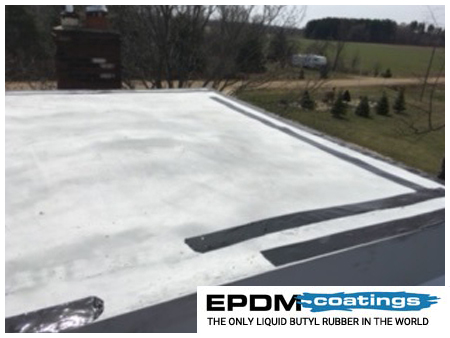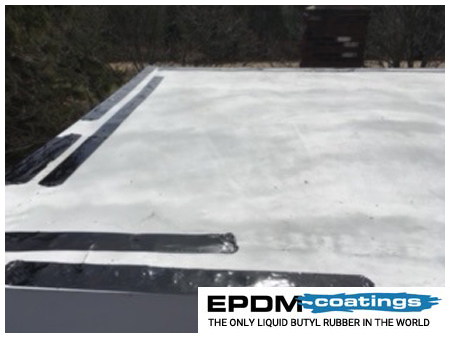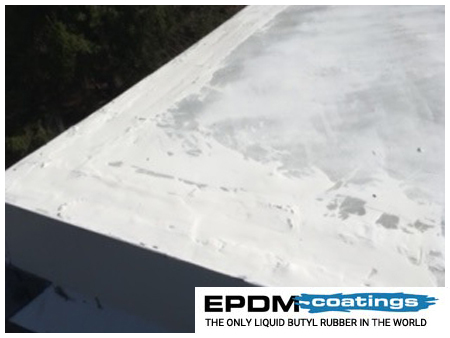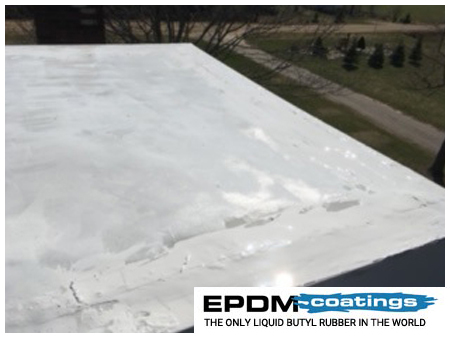 Here are some before and after pictures of the roof on my 2006 Montana 2955RL fifth wheel camper. Your Rv Roof Magic product was easy to apply and we are VERY satisfied with the outcome. The roof looks so great. I cleaned the roof the other day after having applied RV ROOF Magic back in March and just using Dawn dishwashing liquid and a medium brush, the roof came back to its bright white finish. It looks like a brand new roof just amazing.
Everyone asks me what I used and I tell them about your product. They have seen other coatings but not like this one. My roof was not in bad condition but at 14 years old, I did not want to take a chance and I definitely DID NOT want to spend over $5000.00 for a new roof or another competitors applied roof system. For the money, I believe your product was and is the best on the market.
Sincerely
Mike T
Richmond VA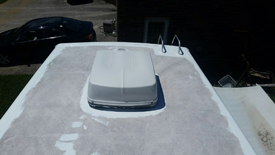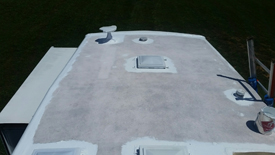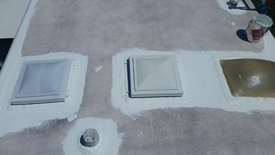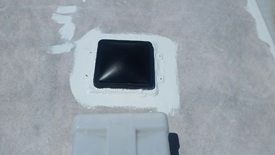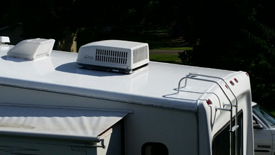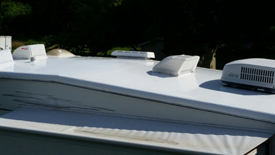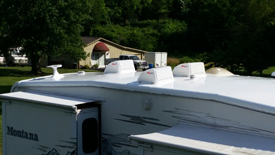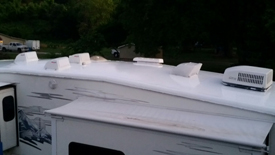 Customer has an existing epdm roof that was giving them problems for years. They decided to coat both underneath and on top of the epdm roof. In addition they ran the butyl tape down along the seams prior to the application of the Butyl Liquid Rubber. We followed up with the customer 15 day later. They told us three days ago a storm went thru and this was the first time they did not need a bucked inside their warehouse. What was interesting is that the water leak occurred approximately 25 feet away from where it was getting into the building.
Thank you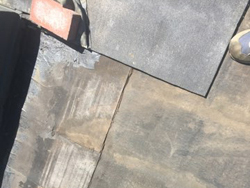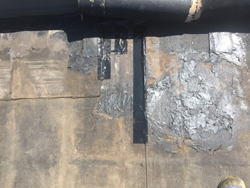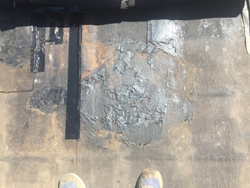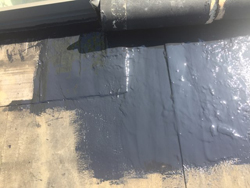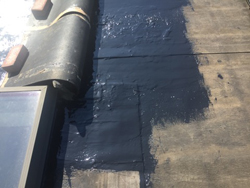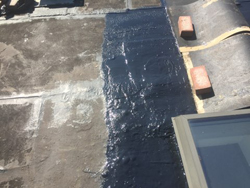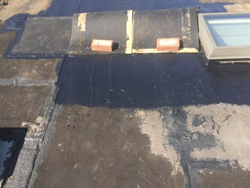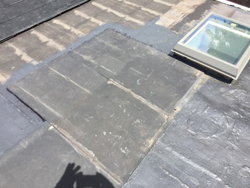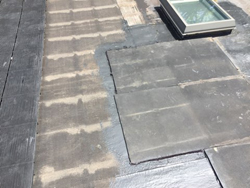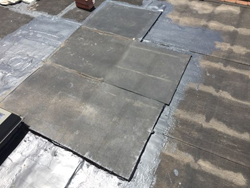 Hello all at EPDM coatings
Well it fixed the leak never found out where it was but finally leakproof one coat of the Butyl Liquid Rubber
Thank again

Tim
Bend Oregon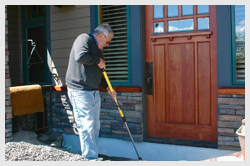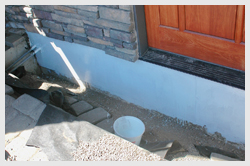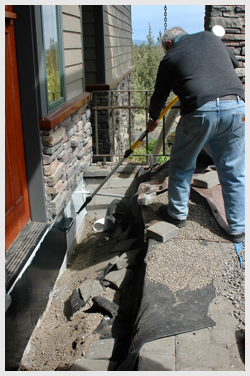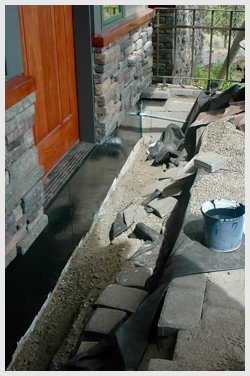 Overall, I am impressed with the results I obtained in using Liquid RV roof on my trailer. It was MUCH easier than replacing the membrane with new, and seems to have repaired my leaking roof, extending the life of my RV, as at some point, the cost of reroofing would exceed the RV's value.
Thanks in advance!
Dave H.

I was able to quickly find the 2 pictures I took after I patched the roof. I will continue to look for the before pictures, We have a flat roof with a channel down the middle that leads into a drain pipe system that has been our weak point area all along. Then we installed a sky light which was like adding gasoline to a fire. For years I was blaming the sky light that we installed. We even replaced portions of the sky light and sealed around it many times. We added more tar on top of tar but still leaked Then I decided to buy the Butyl Liquid Rubber liquid rubber product. Your instructions emphasized to remove lose gravel and clean the dirt away. I used a leaf blower to blow away the dust, man what a dust cloud. That when I was able to expose alligator type cracks in the tar that were not visible. So with the Butyl Liquid Rubber product I was able to bond the EPDM rubber mat material to the stone and tar part of the roof. This year I intend to attack (seal) those cracks by extending the EPDM coating further down the channel and up the sides
Thanks for having this product on the market
Tom Pituch
Property Manager
Christ the King Lutheran Church
Twinsburg, Ohio 44087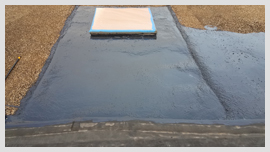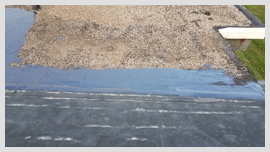 Two pictures are the before and then after using your product Liquid Rubber. Very pleased with the way it turned out! And also the shipping sure came quickly. Have a great and safe day!
Bob, Sally H.
Yuma AZ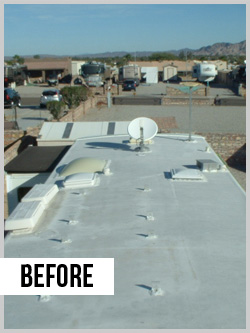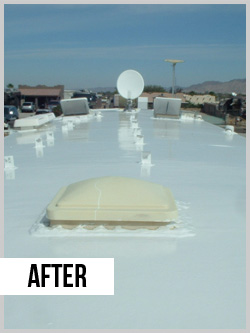 The epdm rubber roof was easy to work with. I am very pleased after having a leaky roof that will be good for many years to come. Roof had mold on it so we first killed the mold with Clorox and water and scrubbed I down and then cleaned the roof with Dawn dish detergent.
Attached are the before and after pictures.
Thanks
Rick M.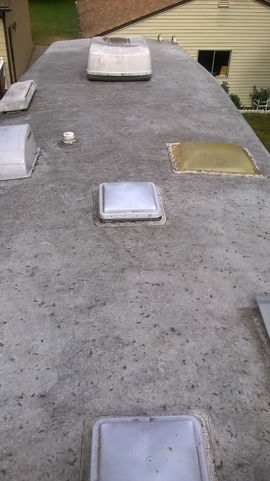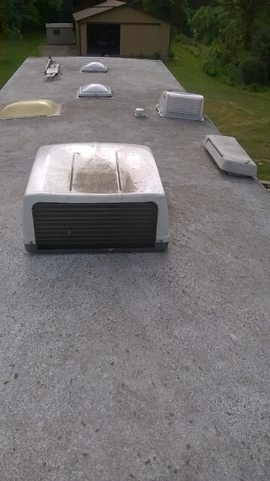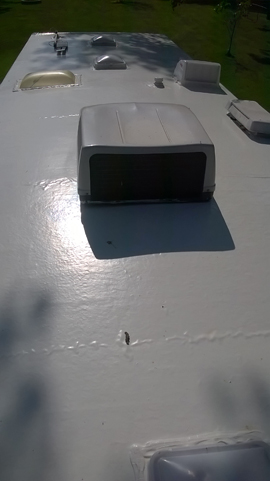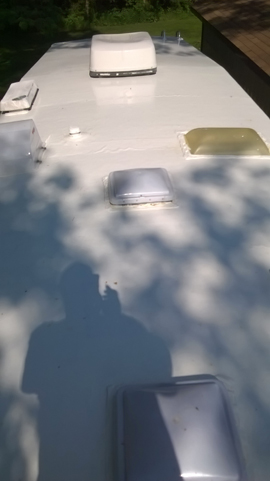 Staff at EPDM Coatings,

My 29, RV had a couple leaks, at the front where the aluminum and rubber roof came together under a molding, and under the radio antenna. I purchased the 5 gallon bucket. I mixed as directed, then poured mixed product into another clean bucket, scraped it clean, and mixed a few more minutes. After preparation, I applied the liquid rubber around all edges and roof fixtures, I poured small amounts out of the bucket onto the roof and distributed with squeegee or roller as needed, until product was gone and the roof was well coated. I have no doubts that my leaks are eliminated. Excellent coverage. It will roll on easier than using a brush. We had 2" of rain the following day. My troubled area was dry as I knew it would be. The product seems expensive, but considering the cost of a replacement roof and the problems solved, it is well worth it and adds value to your roof. One of the pictures shows the trouble area at the front, which currently has a small pool of water. No leaks!
A few things to consider when using this product.
It tends to string when using a brush, squeegee, paint roller, or pouring from the bucket. This is only a concern if you have vehicles parked nearby on a breezy day. The breeze will catch the fine strings and carry them to adjacent surfaces.
Have a second back-up broom handle for your roller. I broke the tip off of the first one at the roller, and had to go find another.
Wear shoes that can be discarded afterward.
WD-40 works well to remove the rubber from skin when finished.
If you mask any area, be sure to leave a tab of tape sticking up for easy removal, and do so before rubber begins to skin over.
I am very pleased with the results, and will share my experience.

Thank you!

Kevin Fowler