Featured Customer Testimonials

Audio Testimonials:
What Our Customers Are Saying!
Hi Brian,

Thank you for the time you spent with me on the telephone today. (Tuesday 16th August 2011) You have been very kind and helpful. As I mentioned on the telephone, the video of the 'Liquid Roof' product is a great comfort factor in my decision to purchase an RV, here in England.

Hello Kellie,

Thank you for your quick response. Here are the before and after pictures. What a great product. It was everything you said it was on your website.

Thank you,
John M.
Gerdau Florida

Dear Mr.Phillipine,

Thanks for the info on maintaining the EPDM roof on my motor home. The original roof was 18 years old. It was not leaking but was getting thin and needed something to restore the integrity of the original roof. Great care was taken to prepare the roof for application of the Butyl Liquid Rubber. It was applied with a brush and roller. It took about 2 hours to apply the EPDM. This was done in September 2010. I checked the roof today ( June 20th 2011) and it looks as though the EPDM was just applied 5 days ago. I wish that I had taken pictures before starting the project and then after finishing. Thanks for a great product and for the info on maintenance.

Kindest regards,
Elmer Yoder

Kellie this was our 1984 trailer with a steel sheet roof, badly warn, old paint, old silicon, now sand blasted clean and 1 fresh rubber coating!

I did the rubber roofing project on my horse trailer this weekend, very happy with the results, The product is a lot thicker than I imaged but that is what I needed, a good thick product to cover well.

Definitely only needed one coat! Very happy with the results, attached are 2 pictures. (I believe you have the before pictures.) Also attached are pictures of my trailer finished on the outside you can use for you next broshure to get those horse people buying the product :)

Thanks again,
Chris W
Centuria, WI

I have "mis-placed" my receipt for a recent purchase of RV Roof Repair. Would you please email a copy to me.
BTW-Great Product! it went on well and the first rain storm, it proved its worth.

Thank you for your time
Dale B
Arizona

Hi Brian:

Just wanted to send some "before and after" photos....I am extremely pleased with the liquid rubber. Great product so far.
Appreciate the consideration for the gift card.

Thank you,
Dale Fohl

Hi EPDM Coatings!!

We had an opportunity to apply your Liquid Roof product on the metal roof of our RV this weekend. I am very happy with the ease of application and the final smooth look of the roof once the self leveling and curing process began. When I first started applying the liquid roof product ,being this was the first time I have used it, I was a bit concerned about running out of product and may have applied it a little too thinly .But as I used it more, I got used to how the product felt as it went on etc,

Thanks !!
Maurice

Just making good on my promise you said we would get a $25.00 AMEX gift certificate if we write something about the product. Well I would have done it for free but thanks for the $25.00. So for the past 7 months we kept seeing our waterline go down. We went to two pond shops and tried the crap they had there and nothing worked. Skeptical at this point your sales people really did not try to sell be but rather tell me about the product and why it would work. I really never knew there was a liquid version of the EPDM pond liners. Well it has been about three weeks and the level for the first time is holding. I wanted to make sure before I wrote this but in the past we knew within a few days that the other products did not work.

Too bad I did not know about this 7 months ago I could have saves about $150.00 on the snake oil products out there

Christopher M.
Calgary Canada

I am sorry I am reaching out to you so late after using your product! I never did take any good footage of applying the EPDM liner due to a rushed job but have told many other companies about the product and will stand behind it one hundred percent. It worked great for our application and was easy to use. Once again I am sorry for not getting any footage but I hope to continue to use your product in the future.

Thank you,
Donnie Harrington
Director of Fish and Invertebrates
Mystic Aquarium and Institute For Exploration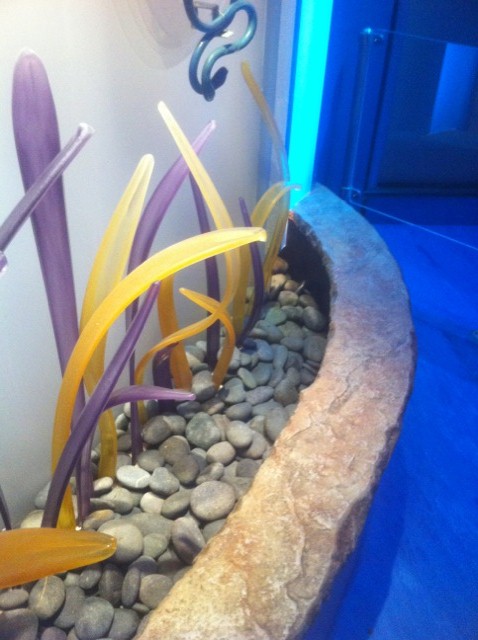 I'm just writting to say Thank you, I've receive th material on Sept the 2nd and I was very please with the product,. It arrived intact and I've started to apply it on my 5th wheeler roof. It is a thick paint but the coverage is amazing, I am very satisfied with the results.

I would like to thank the gentlemen who help me with my order, I can't remember is name but he was very helpful. I understand that delivery to Victoria,BC Canada was not the easiest thing but it when through, I am very ecstatic that it did.

Your product do not required a primer and it is less toxic then the products made available to me, I will recommend your product to a lot of people. If you send me your business card, I can post it here at Fort Victoria RV Park.

Hope you business prosper, my best regards,

Isabelle B. (Canada)